Oct 30 2013 2:00PM GMT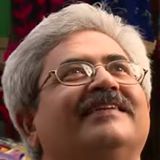 Profile: Jaideep Khanduja
Software industry depends highly on quality of product. Bug encountered during and post production but before launch always cost in terms of time and money. Fixing a bug might take a small chunk of time but retesting again is a time consuming job which is required to ensure the impact of bug fixed should not degrade or put a negative impact elsewhere in functionality or business process. Quality again has to play a major role but the onus lies on development team also to ensure a bug free 'bug fixing'.
Three important acts to perform during product development in a continuous manner can be listed as below:
1. Reviewing Process: Regular reviews, on one hand are quite important; and on the other hand, it is also important to keep reviewing the processes defined for development and testing of a product. The team, process and timelines need to be aligned tightly so as to ensure no leakages during development or after the release of product.
2. Customer Requirements: It is not a one-time exercise to capture customer requirements and then start development in closed doors. This will always lead to failures and disasters in the short and long term, both. It is very important to keep customer engaged during every iteration, internal releases, and milestones completions.
3. Best Practices: How so ever best your practices may be as per your claims, but there is always a scope of improvement, without any doubt.