Feb 16 2014 6:21PM GMT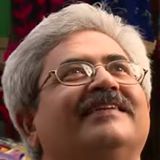 Profile: Jaideep Khanduja
Coming years are usage of mobile technology in the corporate word – to cater to their desktop/ enterprise apps on mobile platrofrm so as to provide the versatility and freedom to use it anywhere, anytime with least amount of gadgets requirements. In today's scenario, everyone is using a smartphone that is quite capable of running an application. Most of us are already using many of those applications already on our phones.
Enterprise apps need a little extra attention in terms of development, quality and security. If an enterprise app is required to be made available on mobile phones of the employees it becomes a complex requirement in terms of the deployment looking at the number of variants of the OSes being used in the mobile phones. Mobile application development and deployment is not as simple as a Windows platform Client-Server application or a web based application. Testing becomes a major area in mobile apps development and deployment. Take for example any legacy application running in your organization that needs to be deployed on mobile platform and it has to be available on every employee's mobile phone irrespective of its operating system. The same enterprise application is now required to be produced in a lighter version so as to support its deployment on mobile phones.
Quality becomes apparently a big task when it comes to testing of the functioning of same app on various versions of phones using various versions of the same and different operating systems. Simply deciding on moving an enterprise app to mobile platform without building up a strong development, deployment, testing and security team within would be a problematic affair.