Jul 26 2015 10:23PM GMT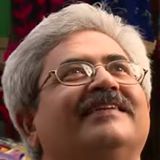 Profile: Jaideep Khanduja
Tags:
A successful project closure doesn't mean there will be stopgaps any further and all clouds of danger on the project are over. Project sign-off and project closure if happen on a successful note, are always welcomed by any project implementation team. Some activities that still need a lot of attention even after this stage is over, become crucial to get your project keep going successfully even after handover and sign off.
There are many instances where projects have been concluded successfully but post deployment have not been able to cover a long distance. There have been conflicting instances where the post deployment hiccups became a big showstopper to carry on. What important needs to be done post closure can be listed as below:
1. Training and Re-training:
Though sign-off has happened there would be a lot of queries coming across from the end users, complaining as a defect, but usually emerging out to be a usage issue. Obviously if the product is fantastic but you are not equipped well to run it, the success will not be there. Hence, ensure to train and re-train your end user with a regular initiative from your end. Run quizzes, sessions, special sessions, discussions etc. to keep your end users stronger in usage.
2. Identify Heroes:
Out of so many end users identified in the beginning, trained during the course of deployment and finally signed off, ensure to identify the sparking ones of the lot. Make them as legends for other users. Identify their spark factor and bring it in others too.
3. Showcase To Hot Leads:
Make your hot leads visit and meet these end users. Let the prospects see the horses in action in the field itself. Let them interact with the end users and learn the beauty of the product and the exclusive style of implementation from your end. It automatically puts a different kind of impression.