Jul 9 2010 9:54AM GMT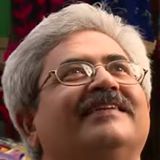 Profile: Jaideep Khanduja
Outsourcing is not an unfamiliar term. We keep doing that in our day to day life for our personal and home needs. The same is done in corporate world. All activities or work can't be performed by a single person. Similarly all corporate functions may require outsourcing depending on size and need of the organization.
The first and foremost requirements for the outsourced vendor is give a feeling to the customer that they understand customer needs, are capable of performing it and can deliver it in time. So in short the three ingredients that are foremost required in a vendor are knowledge, skill and capability.
These three ingredients are required in right combination and must be transparently visible across. Otherwise retaining these features but not being able to pass across the right message will create bottlenecks for the vendor for acquiring new business.
Ultimately it is the mix of good ethics, standard processes, proven methodology (ies), excellent support and becoming an integral part of the project that makes customer and vendor a successful venture in any project.