Mar 11 2011 12:37PM GMT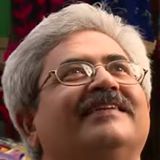 Profile: Jaideep Khanduja
Recruitment is something that always keep HR department engaged in any software company of any size, location or standard. Employee turnover is a continuous pain for that matter for HR that compels HR department to keep their database abreast based on the inputs from development and deployment departments. A requirement raised last time is of no value as compared to the current value in any department or organization.
Hr department is required to be well equipped with the data regarding current level of all employees existing in the organization, their profile, roles and responsibilities, experience, growth pattern etc. Not only that, they need to be proactive in terms of estimating appropriately about the employee behaviour on the basis of which they can very well judge about the commitment level of any employee towards his/ her job and/ or organization. The profile of an employee who has never spent more than two years in any organization in past will call for an alarm when his/ her tenure is reaching to that level in your organization.
HR needs to have a good network in terms of social networking site, media, some active relevant group networks, online and offline job portals etc. For that sake an internal survey about existing employee's acquaintances becomes handy if maintained to initiate an internal referral recruitment process in case of a vacancy. Some organizations do not mind rewarding a nominal amount to referee.
Many organizations go for next level of maturity when they start rotating their employees internally on a regular basis. That acts as a two level benefit for organization in return. One – no situation becomes too critical in case of any key person's exit as there is always a backup for that profile and second – it increases the confidence level of employees by gaining exposure, experience and learning in areas where they need improvement.