Oct 14 2012 1:40PM GMT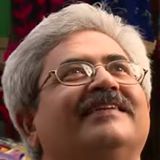 Profile: Jaideep Khanduja
Project Management started like this and kept on running like this for years. It reflects the silos that exist within and across the teams working on a project. The silos at most of the times are not created intentionally, but it becomes prime responsibility of the key members of each team working on the same project to fill in the gap and bring them all together on a single platform. Bringing them all together on a single platform not only nullifies silos and gaps but also gets them all in sync and hence the energies get unidirectional and more presumptive.
Actual requirements of a customer and the way customer explains it, might carry a gap in it. And it is the Business Analyst's job to bring that gap to the minutest if health of project is required to be intact throughout. Business Analyst has a dual responsibility. One, he has to fill in the gap between what is the business requirement of customer viz a viz how he puts it forward. Secondly, the BA has to ensure that whatever customer is explaining his requirements as, must be understood word by word without leaving a hole in it.
Theoretically it might sound quite simple, but it has taken ages, and a number of process experts across the globe have put all their expertise on it; but still the fight goes on and on and the gap has yet to be closed. Who has the medicine for this chronic disease being faced by all kind of projects all across the globe.