Aug 31 2010 10:43AM GMT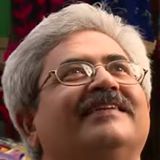 Profile: Jaideep Khanduja
Project Management is not everything related to the management of a project. It is absolutely not the end of the road. If you have a well defined project management methodology (or different methodologies for different project types actually), it never means that just the regular reviews of these methodologies will make your project's life smooth. Project management and organization continuously need to think beyond the horizon of project management to look into the galaxy and keep exploring the new innovative ways to enhancement in the existing processes and methodologies.
The success of project depends on an absolute success of each of its phase which further is divided into that phase's milestones. The adherence to timeline and budgetary targets need to be adhered to in order to achieve success in any project. Project management though comprises of different phases starting from project initiation till the project implementation, handover and final sign-off, requires different skill sets to mange each of the project phase.
If we look at the major areas that are required to be managed in a systematic and specialized manner, those would be:
1. Requirement Management: This is most critical phase of the project requiring specialized business analysts having a strong visionary knowledge about the business, product and documentation. Lack in any of these skills would impact on the total flow of the project lifecycle.
2. Development Management: It requires a good combination of skill management, team management, time management, task management and talent management. The development manager need to be a master of all these skills to get an edge over the timely delivery of the product.
3. Test Management: Test management requires an altogether different skill set. The test manager need to be proactive, innovative, intuitive with a good knowledge of the business and product.
4. Issue Management: No project progresses without any issues. A systematic approach to manage an issue helps in managing the project in a better manner.
5. Change Management: Changes to happen during a project, change in team, change in deadlines, change in product requirements, change in management perspective, change in strategies, change in plans and so on. A proper well defined change management process helps in managing the change smoothly.