Feb 23 2013 10:06PM GMT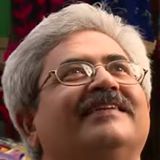 Profile: Jaideep Khanduja
How many companies would have adopted Agile and then felt helpless in carrying on with it? There would be. Plenty of them. Such organizations get influenced with any new technology, methodology, process or concept in such a manner that they forget to do their homework before deciding on jumping into it. There are certain things that need to be examined, introspected and mapped with current state. Top management needs to be interrogated on their reasons for going for any change management tool. Once the clarity is established, they must be then able to answer next set of questions – What do they plan to achieve by adoption of these change agents? What is the time frame they have in mind for getting results? What is the occupancy rate of various concerned people in the organization they anticipate for this transformation?
Sometimes reasons are not clear to the top management on why they are zeroing down on the adoption of say Agile. The whole exercise must be stopped immediately for any further actions as long is this clarity does not reflect from the minds of each and every top decision makers. What is the level of scaling up in the organization is being anticipated – must also be known for the change agent stakeholders. Is it going to be a pilot for just a single project or once pilot is through it will be deployed horizontally across all projects running in the organization.
Lean is another concept that can be looked into. Organizations are adopting Lean and Agile together for some specific projects. Tracking of projects under Agile is very much different from the Lean projects. At times, Agile and Lean might be though of as complementing agents to each other and giving an extra edge, thrust or power to projects in the organization.