Feb 8 2015 10:53PM GMT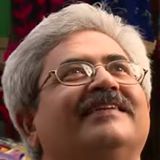 Profile: Jaideep Khanduja
Tags:
If it is a once sentence difference that clearly distinguishes between Agile and Waterfall it goes as the title of this post. There is in reality no "Maybe" in Agile. For customer requirement at the start of a fresh iteration the exercise is done to mark either "Yes" or "No" against it. The tasks for that iteration are very clearly identified, marked against respective team member's name. During any iteration that is a week to fifteen days duration, the respective task connections talk, meet and update their progress on day to day basis.
That means if there is a scope of some non-clarity in a small piece of requirement and is not cleared at the right time, it is not pure Agile methodology adopted in the project. It is then a mix of agile and waterfall that is working in that project. Something important to note is that the projects in which Agile is adopted even in some parts of a complete waterfall project have comparatively higher chances of successful closures than if the project was taken as hundred percent waterfall. On the other hand if in an Agile project if some part is adopted to be taken in waterfall way, the chances of success reduce.
Some organizations adopt agile in such a smaller way by introducing it as a subset of a waterfall project in order to have a taste of it. And in fact it also helps them to get a clear cut difference between the two practices.