Aug 5 2012 2:12PM GMT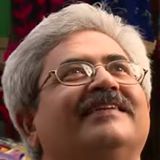 Profile: Jaideep Khanduja
Project manager has to be a versatile and universal kind of entity in an organization rather than limiting him/herself to a particular department or specific focus area. Project Manager has to be visibly an overall scale predicting the progress and health of the project. He has to be informative about all round progress of project even from the corners where relevant activity has ended or is yet to start. It is not that start happens only when it visibly or apparently appears to start, it starts much before that.
Taking all this into consideration, a Project Manager has to act as a radar or high frequency antenna so as to keep capturing relevant information related to project automatically or to a large extent without much of an effort. This can happen only if Project Manager takes care of his/ her important and regularly to be monitored/ reviewed touch points from where all important pieces of information will come through. By joining thread of these various pieces of information, project manager can attain very useful analysis about the progress and health of project.
Thee Critical Touch Points for Project Manager are:
1. Customer: This will be the source of first level of information that will be raw, useful and foundation of product in asking.
2. Management: It is important to understand management goals and vision prior to setting your own goals for any project.
3. Quality: This is the area which needs to be focused upon carefully. The guys should be set free to raise any kind of query related to customer and product that may turn out to be a bigger introspective point for management to look into.