Jul 8 2009 10:00AM GMT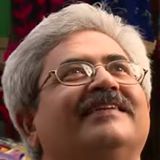 Profile: Jaideep Khanduja
At the birth (inception) of a new software project the project manager is puzzled and confused just trying to gather and understand customer requirements. He starts like a wanderer in the dark islands of customer for collecting various requirements and understanding their business norms. The moment he is able to collect this information, he aggregates to get the stock of 'total requirements'. Understanding this makes him getting into 'catching the rhythm'. Now comes his planning phase where he has large 'in depth' discussion with his development teams. By identifying different milestones for various project stages, he prepares a project plan. At this stage he is supposed to discuss this plan with customer and get 'in sync' with him. Once approved from customer, he breaks this plan into different stages plans to hand over respective plans to their 'stage owners'. Development plan goes to development manager. Quality plan goes to QC head. Implementation plan goes to implementation head (himself mostly). Accordingly each stage milestones are identified which might be more than overall project milestones shared with the customer.
Then starts the actual war phase – the development phase. Meetings, discussions, brainstorming, logs, monitoring are all the weapons of this war phase. A product gets birth during this phase which gets vetted by quality control team. Documentations are also integral part of this phase.
Various test phases occur during and post development or build phase. Smoke testing, Unit testing, module testing, performance testing, security testing, load testing, functional testing… to name a few.
Now the baby has started walking. So baby is dressed well to take it to the grand function taking place at customer site. The function is 'Implementation'. This is a long function, comprising of baby show, meetings, discussions, demonstrations, recordings, UAT, training etc. Once the baby is able to walk neatly in front of all the guests at the function, all praises fall on baby. The ceremony closing takes place. Project manager adds one more bullet of 'confidence' in his gun.
And starts over again for a new project.