Mar 26 2014 1:38PM GMT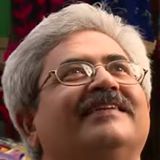 Profile: Jaideep Khanduja
Project Management landscape has changed over a period of last decade. The change has been tremendous, consistent, and substantially visible. Changes have happened in terms of achieving success, clarity of matter, project methodologies, value of timelines & adherence, PMO, and finally the role of project manager itself.
In earlier project management scenario, a project manager was more of a symbolic entity which in last few years has emerged as a powerful driving and deciding force within the sphere. In earlier days project manager was more towards signing off docs and sign offs. There used to be ample reasons for project delays and failures that were thought to be beyond control of a project manager and hence in most of the projects where there were substantial delays or failures, the project manager used to use this armory of 'genuine excuses' and hence saving his neck.
Time has changed and now a project manager is supposed to be responsible for any kind of preempted risks or the unanticipated ones, howsoever severe or drastic they are in nature. The project manager is responsible for mitigating all such kind of risks and drives his project towards success or out of risk zone so as to take the whole team towards comfort zone.
That is why today's project manager has to be more proactive, communicative, collaborative, innovative and alert.