Feb 27 2013 6:27PM GMT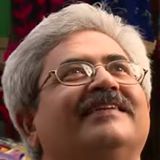 Profile: Jaideep Khanduja
It is interesting to note that Indonesia won over US and Europe for testing of this great feature of mobile transfer by this Canadian mobile company while planning the launch of BB10 (BlackBerry 10 platform). There are certain factual reasons behind choosing Indonesia and not US or Europe for that matter for this serious testing of mobile transfer module in BlackBerry on BB10 operating system. One major reason is the volume of users of BlackBerry in Indonesia as compared to the similar kind of users in the whole of Europe or the U.S.
Testing of two main features – one mentioned above – the money transfer on BlackBerry mobile and another one is BB Messenger services, has started in Indonesia since December 2012. Another major factor of performing this testing here in Indonesia is that this Canadian mobile manufacturing company is anticipating better results in one of the major emerging and fast growing markets like in this part of Asia rather than in Europe or the U.S. BB10, the new operating system of BlackBerry was launched last month only.
The tie up has happened between the mobile giant BlackBerry and one of the top Indonesian Banks – Bank Permata. Notably, Standard Chartered Bank is one of the stakeholders in this local bank. The main focus is on testing of feature of money transferring among friends through the BBM10 messaging services.
Almost a million of the total population of around 250 million in Indonesia own credit cards and keeping this in mind, the country has been chosen for this testing.