Jul 11 2011 2:27AM GMT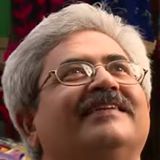 Profile: Jaideep Khanduja
Support comes after project completion. Project lifecycle but must treat support phase as a component of it. Prior to support the major project phases include – project initiation, requirement collection and freezing (though freezing is not actually freezing till the handover and sign off), product development, testing, implementation, pilot, live, sign offs and handover.
After the successful completion of above phases, implementation team leaves customer location in a typical situation.
That is the time when product is totally in hands of end users who start utilizing their product knowledge acquired so far. The practical phase is not that simple as lot of unexpected surprises start happening during this period. Some of the errors encountered by end users actually are not product errors but arise due to wrong or inappropriate usage of product. That is not unnatural. Since the end user start working on product on their own, it is something like a new player playing in his first match, or a person who has learnt driving afresh is driving on road for the first time all alone.
Support team has to be quite patient giving top priority to 'voice of customer'. Technically and functionally, support team may know that a wrong complaint is being registered, but it becomes their prime role to guide end user about the right usage of product step by step without hurting his feelings or making him realized as wrong.
On the other hand if support team gets a change request in the already running product, at times, due to time crunch, it becomes important to handover the change developed without appropriate testing done by test team. But in the parallel line of action, the changes in product must be handed over to the test team with a stipulated time frame to ensure that the changes are done appropriately.