Nov 5 2008 10:32AM GMT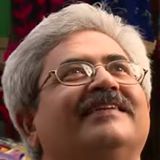 Profile: Jaideep Khanduja
Here are some quick guidelines for a tester. As and when a new product (software) come to a tester for testing, (s)he should keep following things in mind to ensure the full justification to the purpose of testing. The purpose is to ensure a complete and correct testing of the product.
The guidelines are as below:
1. Assume yourself in customer's shoe: Treat yourself as customer to run/use the product as they are going to use.
2. Walk with open eyes: When you walkthrough the product, keep your eyes open to observe the minutest variation/deviation in the behavior of each unit of the product.
3. Educate yourself before start walking: Before you start testing, ensure that you have thoroughly gone through the customer/business requirements documents.
4. Don't compromise with the Docs: Ensure that the documents are complete in all aspects, as any ambiguity in documented business process/rule will have marred the purpose of testing and would lead to wrong results.
5. Don't cross the red signal: If documents are incomplete or ambiguous, never start the testing.
6. Ensure all passengers are on board: The documents you are studying must be vetted by the customer and project manager before it reaches you.
7. Don't sleep during flight: Keep your Pen and Paper or excel file ready as soon as you start testing. Keep noting each and every test case results.
8. Don't take snacks at Food time: Place appropriate screen shots wherever required for your each test case results.
9. Ensure you have a right pilot in place: The project manager/ project team should be available to you while you are testing so as to ensure you all are travelling through the same path.
10. Appreciate the Air Hostess: Appreciate at places where a good job has been done by the developers by putting your remarks.
11. Mistakes are unintentional: Don't blame the developers for the mistakes (bugs) in the product, purpose is not to punish or fire a developer.