Dec 28 2011 5:15PM GMT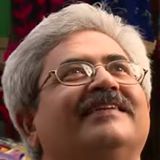 Profile: Jaideep Khanduja
There are different kinds of project managers – those who take testers as a threat and thus treat them as foes and those who take testers are friends and hence always welcome them to put hands on the product in pipeline. Neither of the two is a strange factor. Both scenarios are natural and realistic.
If the situation is former, it becomes quite tough for testers to break the ice. It is not the question of just putting your hands on the product but also a good amount of cooperation and alignment is required from the development team. Without understanding business requirements on the basis of which the product in question has been developed, it is impossible to test the product. It is something like deciding to ride on a bicycle without knowing about the destination, road condition and distance to travel. Without knowing about the exact functionality requirements, it is next to impossible to test a product.
But logically, if you see, those project managers who treat testers as a threat lack confidence in themselves, their team and the product developed. Though this might not be true if some amount of probing is done in such cases, but it is the project manager that needs to introspect on such kind of behaviour. It could merely be lack of confidence and knowledge of project manager only that forces them to develop such atmosphere of hide and seek. The development team and product might be well in place! And the project manager would have placed them in a poor situation.