Feb 16 2014 8:29PM GMT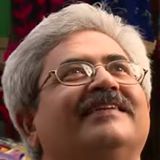 Profile: Jaideep Khanduja
A test strategy is a must to be in place before the team starts testing on a software project. Though the template and components of a test strategy may vary from organization to organization and also from project to project within the same organization, there are certain important aspects and key elements that need to be integral part of a test strategy. The careful insertion of these key elements in your test strategy will definitely ensure higher level of optimization of your time, resources and money spent on the whole exercise.
Testing experts need to expertise in learning the strategic as well as practical approach towards software testing. Keeping a benchmark helps in improvisation in your above approaches. As a single project management methodology does not fit well for all kind of software projects, same is the case in software testing. Your test strategy, test cases and testing methodologies, test estimation and exhaustive risk management would vary depending on these factors.
A clear cut roadmap to drive your software testing is important not only for crisp functioning within the function but it also give a clear insight about the function to management and other stakeholders. For any new testing technology that you plan to introduce to your management must have a business case in place.