Jul 14 2011 5:59PM GMT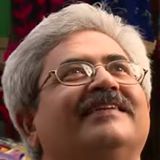 Profile: Jaideep Khanduja
A business comprises of different software. These software applications comprise of two business streams – business critical application and business supporting application. Usually business critical applications cover ERP like main stream application. Business support applications may comprise of legacy applications or side stream applications running standalone or interfaced with mainline business application.
The emphasis on level and type of testing solely depends on the nature of software under the scope of testing. All software cannot be put under the same frame of testing. It all depends on coding structure, interface, web based architecture or similar parameters that define the test strategy of a software product.
Testing during development, and at the end of product built too vary as per norms. The last testing phase prior to product release has to be extensive, elaborative and exhaustive in nature.