May 26 2011 12:24PM GMT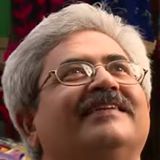 Profile: Jaideep Khanduja
It is not actually Test Environment Detail Template. It should be termed as Test Environment Template. Let us first understand some terms first as below.
Test Environment: An environment in terms of hardware (server, end user, networking, LAN, WAN), software (client app, browsers, any other) and security environment (firewalls, antivirus, etc.) is decided to be as close to live environment so that no misbehave goes unnoticed during test phase.
Real or Production Environment: A real time scenario when product (software) gets launched at customer site (live environment) after completing all development and testing phases. In this environment, it is the end user that starts working on software in real for business benefits.
A real environment scenario with complete specifications gets frozen right in the beginning of development process (during high level design preferably and may be some part during low level design). Though some changes might occur in the final specs during development or implementation phase but those can't be major in nature. Otherwise the whole project gets shattered.
A test environment should be as close to live/ production/ real environment in all aspects so that this environment is as good as a simulated environment as it is going to be in reality. Though it may not be possible to create a 100% same environment as it is going to be in live conditions because the same environment may cause a big amount of money and lot of efforts which may practically not be possible.
The template of test environment should be prepared at micro level covering all requirements of live environment with three main sections – hardware, software and security. A parallel column must be there to record deviations and next to that should be a column describing software behaviour and its reasons.