Dec 20 2016 9:36PM GMT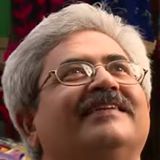 Profile: Jaideep Khanduja
Tags:
There is a deep connection among test cases, test scenarios, and SRS. The story begins with SRS i.e. Software Requirement Specifications document. Preparation of SRS begins with a deep analysis of business. This includes exhaustive discussions with business process owners. It also includes different business process walkthroughs. As a matter of fact, any shortfall in SRS leads to a bigger disaster than any glitches happening later. Once SRS sign off takes place, the relevant team starts building test scenarios. And, then, test cases emerge out of these various test scenarios. When the testing team is ready with test scenarios they identify overall scope of the testing. On the basis of this, the QA team prepares a detailed test plan. Then the plan goes to execution. The team responsible for its execution prepares test cases.
Actually, there are two parallel activities that are taking place at this juncture. While the QA team is busy with documenting test cases, the development team begins the SDLC (Software Development Life Cycle) with the coding phase. In a waterfall model, these two activities might be sequential. But otherwise, in agile methodology, by the team each code chunk is ready for testing, the QA team is ready with the test cases by then. This mechanism shrinks the overall tïme of execution of the project.
Test Cases, Test scenarios, And SRS Relationship
While in the waterfall scenario, test phase comes after development phase, in agile, development takes place in iterations. Similarly is for testing. Each iteration clears development and testing in this fashion. Hence, as is clear, in the former case, the overall time increases because the testing begins when coding finishes. The development team hands over the complete code to the QA team. The QA team then starts studying and preparing test cases.
In the nutshell, test cases are all about 'How' of the business. If you are ensuring to drive a business with the help of a business application, test cases ensure to validate each 'how' related to every process of the business.