Jan 13 2019 4:58PM GMT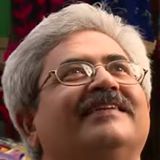 Profile: Jaideep Khanduja
Tags:
Any organization in software development and still not test automation tools and completely banking on manual testing can't stay in the mainstream software business. Even if we talk about an enterprise in any business vertical other than software testing and have a focus on in-house development for any kind of key business application can't release a healthy product merely on the basis of manual testing. The reason for that is not that manual testing is incapable of testing a product fully. The reason is that in today's scenario, software applications don't run on a single platform, hardware, and operating system. Any application you develop, or for that procure from an external vendor, the first and foremost requirement would be its capability to run on multiple platforms like a laptop, tablet, smartphone, and desktop.
This automatically calls for a heterogeneous spectrum of a number of operating systems and different environments. Now that is obviously a big challenge if you have to perform all these testings manually. One way is to have a huge size of manual testers. Another way is to use test automation tools to save a huge spend on resources, manpower, and time. These test tools simulate various environments, loads, operating systems, and capacities. In my opinion, to be in the best situation, the manual versus automated testing ratio should be 30:70 at least. Of course, it can't be 100% automation. There are certain things that still can be managed manually only. Another way is to outsource a reliable company for testing. This way you can live with limited resources in the testing department.
Test Automation Tools Demand Has Increased Tremendously
But ensure to place a strong SLA with this outsourced testing organizations in terms of information and outcomes. I doubt if there is anybody at customer end accepting a software without proper testing reports. There is a substantial increase in test automation tools demand in the global market for this reason. That easily shows the change in testing trends.