Aug 5 2012 3:02PM GMT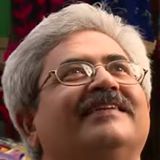 Profile: Jaideep Khanduja
Test Automation has become predominantly and unquestionably a 'must'do' entity in project management, especially of larger size and involving higher stakes. Scenarios are changing at a faster pace from legacy, orthodox, out of date waterfall model of testing to 'quick to attain perfection' in smaller pieces based agile methodology. Everyone around the globe, engaged in software development, must be aware of some kind or the other testing automation tool.
Even the organizations those are still not using test automation tools, do not indicate that their testing teams do not require any tool, or the test guys are not aware about the existence of automation tools. It merely might be happening in two cases – one, where the test team understands the need but has not been able to make management understand the need and importance of the same; two, management also understands the need and importance but is not able to justify the investment if currently the customer base is low; or product volume turnaround is lesser.
Note that test automation tools will never be able to replace manual testing completely. There is nothing called 100% testing automation. There needs to be manual testing component in all kind of testing, which has its own importance and need for existence. Only thing is that now the test automation and manual testing has to exist in right proportion so as to do full justification with the product testing and thereby producing an ultimate bug free product at the end of the day.
A manual tester might not be the perfect guy to perform automated testing and vice versa.