Apr 19 2019 11:00PM GMT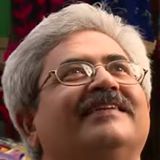 Profile: Jaideep Khanduja
Tags:
TensorFlow plug-in recently launched by Quobyte for its distributed file system proves to enhance throughput performance by 30 percent for Machine Learning (ML) training workflows. Probably this is the first of its own kind of plug-in for a proven enhancement in machine learning capabilities. Quobyte is among the top developers of modern storage system software. The Quobyte Data Center File System is the world's first distributed file system to offer a TensorFlow plug-in that empowers its customers with increased throughput performance with linear scalability for ML-enabled enterprise applications. This, in turn, enables faster and uniform training across larger data sets. Obviously, it automatically ensures higher-accuracy outcomes thus enhancing business' decision-making capabilities. Any business decision loses its sanctity if not taken in time. A delayed business decision, obviously, causes damage to business growth. The plug-in, in fact, is an open source library for numerical computation.
TensorFlow fits all businesses as it is an open source library. Further, with its numerical computation capabilities handling large data sets, it promises to evolve large-scale machine learning that is already setting its root among various technology segments across industries and institutions like autonomous vehicles, financial services, robotics, government, defense, aerospace, and so on. The scope is endless. It is only how much an industry can leverage its power to enhance decision-making capabilities. With the help of Quobyte storage and TensorFlow, any industry vertical can simplify and streamline their operation of machine learning. The plug-in enables TensroFlow applications to communicate directly to Quobyte by bypassing the operating system kernel. This substantially reduces kernel mode context switching which in turn ensures lower CPU usage. The best part is Quobyte storage can work with all stages of ML thereby increasing GPU utilization from the TensorFlow plug-in.
TensorFlow Is An Open Source Library
Apparently, increased GPU utilization from the TensorFlow plug-in significantly improves model training of ML workflows. Users gain the flexibility to train anywhere. The models can move flawlessly into production. Since the plug-in has nothing to do with the kernel, it works with any version of Linux providing a high amount of flexibility in deployment for use in ML. As a matter of fact, you don't require any kind of application modifications while using Quobyte TensorFlow plug-in.
Frederic Van Haren, Lead Analyst HPC and AI Systems of analyst firm Evaluator Group says, "As more and more businesses look to leverage ML to increase innovation, achieve a faster time to market and provide a more positive customer experience, there is an increasing need for storage infrastructures that offer higher performance and increased flexibility that these workloads need. Vendors, like Quobyte, that offer high performance, broad platform support and flexibility of deployment options are well positioned to help companies handle bigger data sets, achieve more accurate results and run ML workloads in any environment."
Bjorn Kolbeck, Quobyte CEO says, "By providing the first distributed file system with a TensorFlow plug-in, we are ensuring as much as a 30 percent faster throughput performance improvement for ML training workflows, helping companies better meet their business objectives through improved operational efficiency. With the higher accuracy of results, scalability to handle bigger data sets and flexibility to run on-prem to the cloud, and edge, we believe we are providing an optimal experience that allows customers to fully leverage the value of their Machine Learning infrastructure investments."