Aug 17 2013 1:25PM GMT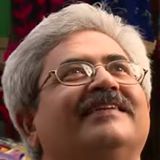 Profile: Jaideep Khanduja
1. Study carefully all relevant documents handed over to you while assigning you your new role.
2. Don't feel hurt when you are being told about so many problems regarding customers, teams, tasks, project etc., the moment you walk in the office. It is fine as long as you are aware about these issues beforehand and have already assigned people on this or have taken up in your task list.
3. A number of guys would like giving you advice on how to manage certain things or the new portfolio you have taken up. As long as you are cool in listening to their advice and are confident on how you will be managing your show in your own way – nothing to worry.
4. Don't worry if you are not too comfortable in the beginning. Nobody is when assigned a new set of tasks. It is a natural phenomena to get conversant to 'change' that happens in life. Tune yourself accordingly and don't panic with the situation at any cost.
5. The moment you accepted this new role, you knew that you can do it. So stop thinking negative about your fitment in managing your project. Someone in the top management already has confidence in you and that is why you have been given this role.
6. Look at the things around you in an organized manner. Start relating success, failure, teams, tasks, goals and you will be able to manage things in a better way. Plan accordingly and don't change your plans so often.
7. Spend time with your teams who will help you in getting deeper insights of the project in hand. Ask their opinion on issues where you feel stuck.
8. Make your team managers owners of their teams and their responsibilities. Appreciate for their successes and help them where they feel they are failing.
9. Gel with the streamline of people in the project – teams, various stakeholders, management, customer.
10. Trust yourself.