Jun 18 2010 11:57AM GMT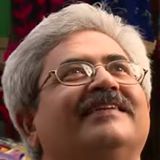 Profile: Jaideep Khanduja
5. Drive with a top down approach: If the project command is shared with one of the top management member of customer end, it gives a catalytic thrust to the project progress and becomes a winning note for the product.
6. Don't pass a stupid message that successful business application implementation means decrease in Headcount. Rather pass on the message that the underutilized employees who are engaged in manual processes will be converting to more productive work.
7. Manage Change: Generally change is welcomed with a resistance. People want to stay cool with their regular routines with no considerable change. Any application implementation or process enhancement seeks change. It needs to be observed, controlled and managed wisely.
8. Motivate users: A person when felt as important pillar for a change, feels good and motivated. Engage users to their full strength for the change and implementation.
9. Remove junk: Sometimes an automated or fresh designed application process becomes lethargic and boring than the earlier used process (legacy or manual). Sort out, identify the major chunks of junks and convert them to more friendly and optimized user friendly.
10. Kick Process not People: It is the process or methodology that is responsible to make a success more than the people involved in it. Enhance the process of implementation rather than wasting energies on finding out the weak people links.