Jun 18 2010 11:35AM GMT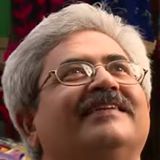 Profile: Jaideep Khanduja
Sometimes business applications die an unnatural death even if the application is built with state-of-the-art technology fulfilling all relevant business requirements.
The reason of failure does not lie with the application but the people and processes involved in deploying it but unfortunately even in such cases the blame goes to the application and it is the application reputation that suffers.
The two main defaulters in this case who can be held responsible for Project death are Implementors and End Users/ Customer Management. To cope up with this risk and for mitigation let us work out on the following ten tips:
1. Understand business requirements and pain areas: This beautiful application may be lacking some customer specific areas which are not catered or are catered but not satisfactorily in the application. These pain areas need to be addressed as and when they evolve during the UAT or product implementation.
2. Address critical business processes in the application: Sometimes some core critical business process is misunderstood and built wrongly which is recognized at a later stage. It needs to be addressed either way.
3. Take feedback from users: It is very important to make user feel important in the project. One of the way is to ask for their feedback in a formal manner. It not only makes them feel an integral part of the project but also gives them a chance to speak their heart out. In any case the customer management would definitely be acting on their feedback only.
4. Engage employees and Management together: Many a times the project team forgets customer top management and focus entirely on end users without engaging and updating management.
———contd in my next blog.