Jun 30 2010 9:45AM GMT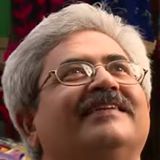 Profile: Jaideep Khanduja
5. Benchmark: To rate each of your selection criteria points for each vendor you will be required to benchmark each criteria with the best possible value available across the globe. Against this best possible value for each point your assessment for each vendor will give you a better understanding at the end of assessment exercise the level at which each vendor stands making it easier for you to shortlist or finalize the vendor.
6. SLAs: SLAs are nothing but an agreement to deliver or get a certain level of delivery of service or product and also taking care of addressing to any ambiguities arising at a later stage during the delivery.
7. Delivery: Delivery of software is different to delivery of a refrigerator. Software or part of software outsourced requires continuous involvement of inspection and verification by the customer to ensure that the efforts are being put in the right direction. A later stage engagement will involve higher risk compared to the involvement or engagement right from the beginning.
8. Payment: Payment terms usually are kept in agreement with the delivery of the product. If you are outsourcing a vendor for some part of the project, keep your terms of payment of the product in such a way that some part is paid after your customer signs off the project keeping in mind that if your customer is delaying the sign off but the reason is not associated with the part outsourced, then there is no point in lingering on the payment to your vendor.
9. Support: As you are bound to support your customer your vendor is also bound to support you not only on the part of the project he is outsourced for but also that part's back and forth integration. This back and forth integration part is something which will be overlapping you and your vendor so you need to be extra careful about this integration part.
10. Contingency Plan: Any development is associated with risks. Identification of risks at the earlier stage gives you more time to plan for risks mitigation. A later discovery of risk creates a panic. A contingency plan gives you a little pain in the beginning of the project to cover up all your later stage pains.