Jun 30 2010 9:28AM GMT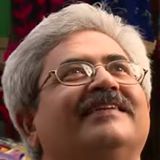 Profile: Jaideep Khanduja
1. Understand Complete Requirements: Customer requirements for the whole project play a very crucial role in building a new product. The whole requirements are shared by many teams for various purposes – viz. development, testing, implementation etc. A foolproof process of documentation of complete requirements is mandatory. The clearer the requirements, easier it is to build a customer favorable product. Unclear or incomplete requirements will cause delay and frustration in the project at both ends.
2. Map Existing Capabilities: All phases of project may not necessarily be possible to carry on with in-house teams. Some of the requirements may need specific skill-sets that might not be available with the existing profile of team members. This calls for either of two possibilities – either recruit relevant skill-set persons or outsource that part of the project to a relevant vendor having team of the required skill-set.
3. Sort Out Jobs for Outsourcing: Going for a fresh process of recruitment for filling the gap of required skill sets for the project might require extra time which may not be permissible by customer. Also the newly recruited persons take some time to settle down and get into the flow of main stream. So it is better to outsource a vendor to deliver such requirements.
4. Define Selection Criteria: Selecting a vendor will never be an easy task as the involvement of an external agency in a project adds another kind of risk to your project. There is n number of assessment criteria before arriving at a conclusion. The selection criteria must be chalked out very clearly before starting the vendor selection process. It could include size of the company, their projects history, customers, employee turnover, growth, management, knowledge base etc.
..to be continued…