Aug 31 2015 8:53PM GMT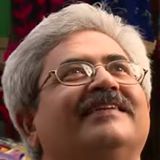 Profile: Jaideep Khanduja
Tags:
Ninety percent of the startups worldwide vanish in a span of three years. Prime reason remains lack of business model, sustenance model, business processes and business automation in place. It also matters the speed at which the strategies are formulated and executed. The biggest mistake that remains with most of them is the initial thrust of thought process and its execution that goes with a full throttle, but there is no parallel strategy to move on. So once the initial ignition is over, there is no fuel left for the way ahead. And then the whole path goes distorted.
There are some tips for any kind of startup that can help in survival and sustenance for a long term as listed below:
1. Control your finances: This is a bigger task for startups where they are prone to mess up quite easily. Spending funds for excessive requirements, getting choked where required, managing cash flows, spending more on travels, uncontrolled stocks is something that really needs to be taken care of.
2. Control your manpower: Have least managers but choose who are extraordinary in the required tasks to be managed. Don't have crowded lower staff, which will not do any good except creating chaos.
3. Empower: If you have good but even a couple of managers, empower them to take decisions, brainstorm and approach.
4. Be Accessible: Be accessible to all your staff as it is not necessary that only you can bear great ideas. Keep your doors open for all levels, with a liberty that anyone can approach you anytime. Just one word of caution to all is important from your end is that this liberty is not being provided to them to come up every time with complaints about each other or shortage of ideas. But rather they must be promoted to bring in new and innovative ideas to flourish your business.
5. Reserves: Always spend less than you earn. Being a startup, it is more prone to bring in more exigencies. Be prepared for unalarmed risks at any moment and be equipped to mitigate them.
6. Processes: Build processes, brainstorm, rebuild following PDCA cycle. Don't do it too frequently that the systems are never able to get in place.
7. Eagle's eye: Being at the top of the ladder, it is important for you to keep a close eye on your operations, logistics and finances.
8. Trust: Trust your team but don't over-trust. Keep them alarmed that everyone is at risk for unwanted failures which could be easily managed.
9. Outsource: Don't build larger teams in the beginning, try outsourcing for operations where technology and skills are not at risk. Ensure to outsource only small bits that don't steal your business.
10. Celebrate wins: Keep cheering your teams for smallest of successes but keep reminding them that this is very small as per your goals, mission and vision.
I am in the process of studying and helping a couple of startups these days and getting more into them so as to keep them away from losing the battle at any cost.