Dec 14 2009 10:00AM GMT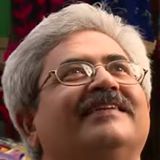 Profile: Jaideep Khanduja
A clear cut difference is there between a Business Analyst and a Business Technology Analyst. In previous blog I mentioned the essential skills required in a business analyst. Here let us highlight the essential key skills required in a person to become a business technology analyst. Those are as mentioned below:
1. Requirement Gathering & Analysis: The Business Technology Analyst is to have a strong hand at requirement gathering and analysis.
2. Process Flow: After collecting and understanding the requirements and analyzing them a business technology analyst will have to draw out the process flow – precisely the business process flow, the system process flow and technical process flow.
3. Technology expert: For Assigned functional applications the business technology analyst has to be technically expert in terms of how the business requirements are technically going to be handled in the system.
4. Core Window: The business technology analyst has to be a core window to assist business specialists with development and outgoing support.
5. Governance: The business technology analyst has to provide project release directions and to support in research, analysis, review, development, implementation and monitoring of new or revised systems. He, in fact, compiles and analyzes information that is very detailed and often interpretive making project release recommendations based on the findings.
6. Liaison: The business technical analyst has to act as a liaison for project release and typically perform analysis supporting the strategies and objectives of the business line. He has to act as an interface with internal and external resources to ensure successful completion, installation and implementation in accordance with client needs.
7. Documentation: The business requirements have to be translated in a well prepared document to guide development teams.
8. Central Point: He has to act as a central point for development, support, test and customer user groups.
9. Testing: The business technical analyst has to be a strong tester too to review and Supports test plan, test case development and test case execution.
10. Technical Problem Solving: He has to be a good technical problem solver.