Jan 29 2010 8:05AM GMT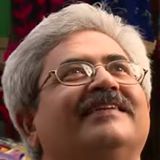 Profile: Jaideep Khanduja
Project Management is an Art and Science both. An artistic touch makes it beautiful. A scientific approach makes it successful. Both are essential in case of a software project. Hoshin Kanri is a Japanese term. In Japanese, hoshin means compass or moving in the right direction and kanri means management or control. The combination would mean either "moving in right direction to have a better control" or "controlling it in a masterly way to move in the right direction. This is a great tool for any management to enhance their project management or urge for excellence so as to move towards better optimization and least defects in their processes.
A well defined process and its adherence make it possible to achieve higher standards in process optimization. Many organizations have no defined processes in place. Others have well defined processes but no adherence or a wide gap in what is defined and what is being followed. The organizations are capable to sustain and enhance their growth and success via doing the both – defining best practices in their project processes and adhering to those practices so that there is least gap between the two.
An organization would definitely require adopting "Hoshin Kanri" if they are facing following issues in their project management:
1. If there is no planning process in place or if there is a process defined but there is no monitoring on a regular basis of what is defined and what is being followed.
2. If the processes are age old with no reviews and improvements analysis.
3. If the processes are well defined and lying in a closet and people who are the project owners are not aware of those processes.
4. If actions performed in projects differ to what is defined in the relevant process.
5. If processes are discouraging and demotivating in nature.
6. If lot of improvement projects are running in the organization with no or little improvement apparently visible.
7. If people are held responsible for failures rather than focusing on improvement of process.
8. If results of strategic objectives differ from actual work in place.
9. If opinions play major role in decision making than the facts trying to lead to different cause to be taken care of.
10. If Customer is not HAPPY.