Jun 10 2009 10:00AM GMT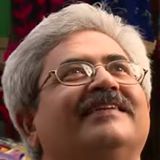 Profile: Jaideep Khanduja
In the previous post we learnt what all could a software project could lead to in presence of higher scope of software development at customer site during implementation phase. Let us see what all factors are responsible of insufficient requirement gathering during business study phase of a project.
1. Incompetent team (vendor): Any project calls for a project team. A good team at both ends is important. Both teams have a substantial role during a project. If key users selected at customer site for delivering process knowledge to requirement analysts (vendor), there are higher chances of wrong information driven. The key users chosen should rightly be the actual process owners not essentially be at the higher level in the organization.
2. Incompetent team (customer): A right selection of project manager and analysts is equally crucial. The team has a short duration stipulated for gathering requirement information and understanding business processes. And mind it, this is not an individual race, it is a relay race, and weakest link will decide the overall result of the project.
3. Non commitment (customer): Well the process owners are the key users, but if are not serious or have not received the right message from their management may not be seriously committed to the vendor team. A non committed team will not be able to impart right knowledge, processes, practices and information required critically for a project.
4. Non commitment (vendor): A team of good committed project manager and analysts is equally crucial for gathering information. The previous experience on business domain and success factor definitely counts in.
5. Lack of time (customer): Key users identified if are engaged in other important projects running in the organization will be always short of time for providing right information to vendor project team.
6. Inappropriate discussions: In a limited timeframe of business study, there will be limited discussions. So all discussions should be crisp, purposeful, well driven and result oriented.
7. Improper documentation: Well explained requirements if not documented properly may lead to a wrong, incomplete product. Right people with right business and process knowledge have to acquire a good documentation skill also to lead the project to right direction and grand success.
8. Top Management involvement (customer): If customer management thinks that providing key users completes their job in the project, they are wrong. Their involvement in all important meetings is as important as the business is.
9. Project Organization: A right architecture of project team is very important. The project sponsor, project directors, project managers, key users, developers, implementers, technical leads from customer and vendor respectively should be the right mix of people.
10. Change in requirements: Any change in business or process during or after the requirement study phase has to be communicated to vendor team well in time, so that by following the change management procedure, the changes are taken care of properly.