Jun 22 2010 11:45AM GMT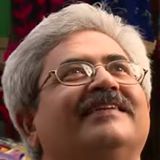 Profile: Jaideep Khanduja
5. Harvesting: Plants are ready for harvesting at different timescales. The crop decides the period of harvesting unless some negative impacts the growth. Same is with the people. Some grow fast, some take their own sweet time to grow and establish their achievements.
6. Plough: After harvesting a field needs to be ploughed and seeded. Same is with the people, if they are not given more challenges and extra tasks. Same repetitive tasks make them stagnant. They need continuous flow.
7. Sunlight: Essential for photosynthesis to convert light energy into chemical energy. In terms of people a sunshine, bright and cheerful environment definitely affects the progress and growth of an individual and a project.
8. Air: Air is important for all sections of a plant – the parts below the earth/ soil or the parts upward. A plant placed low natural air availability areas will go isolated and will develop at a lower speed.
9. Manure: All plants may not need it but they always welcome extra nourishment. Though excess of anything goes waste or produce bad results, it is the project manager who has to identify who needs how much motivation, growth and challenges.
10. Nurture: Small plants are not seeded in big pots so are the people. Newcomers or people with less experience in the organization can't be expected to product big results unless they have a very strong background and outside experience. Otherwise each plan need to be nurtured in present to produce big results in the future.