Jun 22 2010 11:29AM GMT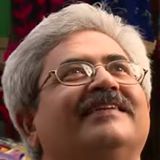 Profile: Jaideep Khanduja
A gardener is not a simple job, rather is a most tedious job of growing and nurturing nature. The similar job is that of a project manager who has to manage different teams in a project. The team members comprise of different ages, cultures, geographies (sometimes), experiences, backgrounds, qualifications etc. A project manager has to plant, nurture, care, water, grow, safeguard, and manure his team members depending on the stage of the plant (team member).
1. Nursery: All new incomers need to be placed here for providing them special attention, right direction and extra motivational strengths. A separate set of extra organizational cultural, functional and relevant technical training is required to be imbibed for synchronizing newcomers strengths with the organizational goals.
2. Trees: These are the existing team members for quite a few number of years spent in the organization. They have displayed their strengths, acquired new strengths; deliver at par with organizational expectations with least direction and efforts. One thing that goes unnoticed about trees is that trees strive to show their strength and knowledge by delivering fruits… I mean the people falling in this category strive to train people with less experience, share knowledge with juniors thereby helping in growth of others.
3. Plants: These are the most variant category requiring different stimuli depending on the category they fall in. Some may require extra sunlight, some extra water, some prefer to grow in shade, some need extra nutrients. This is the phase of the people where they neither decide for a long term engagement with the organization nor do they plan to leave it soon. It is the phase of bonding and attachment depending on the way they are treated.
4. Watering: Each plan has different water requirements but no plant can survive without water. Except the trees whose roots are well deep enough to get water directly from the earth. These people (trees) are having a deep attachment and bonding with the organization. As and when they feel low (which happens not to frequently), they themselves fetch energy from the management instead of waiting for someone to come and energize them. Rest for all plants a regular watering plan is must in terms of motivation, training, discussions, recursions, informal engagements.