Nov 15 2017 9:32PM GMT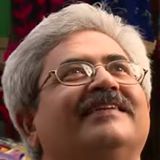 Profile: Jaideep Khanduja
Tags:
Recently read a beautiful book The Way of The Cat: Surviving Metastasized Cancer by Itzhak Be'er. Though the book is about fighting cancer, there are a number of learning points for project managers. These ten project management lessons are quite thoughtful and can give a good amount of boost and courage to manage any kind of projects and drive them to a successful ending.
When we say a successful project, it means it qualifies the three measures of time, financials, and resources. While every resource has a direct or indirect linkage to financials, gradually the two key factors that remain with us to make any project successful are time and budget (or financials). So let us look at ten project management lessons to make any project a win.
A War Just Broke Out And You are The Commander: Take every project as a war. Obviously, it is the project manager who has to lead and create winning situations under any kind of circumstances.
What Are You Willing To Do To Make It Successful: Put everything at stake with no compromise. Keep introspecting and probing within if there is a hole in the basket that needs a fix.
Knowledge is Power: Of course, it is. A lack of knowledge in any field of project management is a critical key that can mar the progress of a project. The key areas where you need to ensure a good amount of knowledge are project, team, resources, budget, timelines, and stakeholders. In case, you feel there is a gap in any of these areas, fill it fast before someone else takes any advantage out of it.
Ten Project Management Lessons
The Time Factor is Critical: Closure of each task as per plan is important. Any task having a substantial variance in plus or minus needs assessment till it comes to a logical conclusion of reasoning.
Never Trust Anybody: Be firm about everything happening in and around your project. Every onus falls on the project manager. There are deviators and confusers everywhere.
Do Not Let Statistics Discourage You: Carry a clear insight and keep your instincts alive. Even though, at times, statistics may become discouraging but keep driving the vehicle with full control.
Innovation Is Key: This is a very interesting point. Especially, when the things are getting slower and statistics becoming discouraging. A project manager needs to find out newer ways and create better roadmaps towards the goals.
Synergy is Important: Every single unit of a project is a small unit of energy. All these energies need to be synergized in order to ensure every step moving in right direction, together.
Find Your Support Circles: It is not bad seeking support from various functions in case of a crisis. Don't skip any opportunity to knock a door in need. But it is important to have a knowledge of which door to knock for assistance.
Stretch Yourself and your teams: It is good to create celebrating moments in life. For this, you need to stretch at the time of a war. Keep all your energies intact during a journey. Also, upscaling is a very important factor.
Hopefully, these Ten Project Management Lessons will help every project manager to excel in life thereby ensuring a successful project closure every time.