Aug 31 2015 10:36PM GMT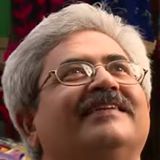 Profile: Jaideep Khanduja
Tags:
There are many reasons that the digital media spend will increase by over 100% in 2016. With the great technological advancements in Social Media platforms that too with a high amount of versatility is going to give a thunderous leverage to businesses to mark their presence on digital media – online and real-time in no time. Already most of the corporate have understood the power of the internet, networking and social media platforms.
Following are the trends that are going to change the paradigm in a big way:
1. Business/ Professional pages on FaceBook
: More and more businesses and professionals are now moving on FaceBook with their business or professional page.
2. Short videos on Twitter
: With Twitter allowing videos (though short ones) with tweets, it has brought a revolution in the digital world.
3. Short videos on Instagram
: The same goes on Instagram. You can upload small videos and short stories related to your business and profession. The stories here can be longer than the limitations on twitter.
4. Social media collaborators like Klout
: Posting business stories on Klout, with simultaneous postings on twitter and facebook, gives it a triple thrust.
5. Webinars being widely accepted
: Business introductions – one to one, one to many are happening in reality. Product detailing, product knowledge delivery and more are also quite prominently happening in a scheduled manner.
6. Real time interactive video streaming – Periscope
: On Periscope you can broadcast real-time video streaming and that too in an interactive manner. Thus giving a global audience and interactions.
7. Virtual classrooms
: Irrespective of geographies, teaching is happening virtually in real-time and on-demand models.
8. DIYs in high demand
: People have always been keen for DIYs. It is good for businesses to shoot DIYs not only to educate existing clientele but also to showcase the strengths of their products to prospective clients.
9. Blogging as a profession
: Businesses are engaging bloggers and freelance technical writers for the spread of word about their business.
10. Online campaigns – real-time and time bound
: These are happening and increasingly.