Aug 13 2010 10:33AM GMT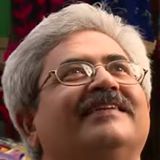 Profile: Jaideep Khanduja
1. No problem is small.
2. Never look for Shortcuts.
3. Never Jump to Solutions.
4. It is not true that a larger problem will have a higher risk.
5. Seek for value addition in any task you perform.
6. Build a culture around the teams.
7. First See and then Solve the Problem.
8. The gap between the Scope of Work and Scope of Control build up your Risk.
9. Learn Simple but Standardized Problem Solving Methods.
10. After you complete a task spend some time to analyze if it was worth that much time spending on it.
11. Time difference between resolving a problem and figuring out the solution should be minimal.
12. Attempt a solution only when you are clear about it. Hit and Trial method does not pay in most cases.
13. Learn from each problem.
14. Never Repeat a Problem.
15. Share Problems and Solutions.
16. Keep Project related Communication as Structured as possible.
17. Demonstrate others the ways to solve problems.
18. Collaborate People.
19. Don't spread dirt if you intend to clean the mattress.
20. Still water is more prone to getting Stale.