Sep 10 2010 9:53AM GMT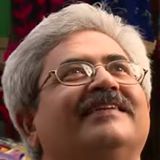 Profile: Jaideep Khanduja
A product manager during the product lifecycle has various options of selecting a pair of shoes to wear. It depends on his choice whether he wants to cover the journey in comfort and feel the pinch later or wears a not-so-comfortable pair of shoes felling for a pinch during the journey but feeling relaxed at the completion of the journey.
The various choices of selecting shoes are:
1. Shoes of his top management
2. Shoes of an analyst
3. Shoes of a technical architecture
4. Shoes of a developer
5. Shoes of a programmer
6. Shoes of a tester
7. Shoes of a development/product manager
8. Shoes of customer key user
9. Shoes of customer management
10. Shoes of Support executive
The choice is purely yours now as a development or product manager which pair of shoes would you like to wear. It also depends if you wear the same set of shoes throughout the journey or change it during the different stations of the journey depending on the current path of your journey. But keeping all shoes handy and an attitude to readily change the shoes will definitely keep your life less stressful.
Obviously you need to perceive the right moment to change your shoes, as wearing a wrong pair of shoes at a wrong time would give you more pains at that moment and moments coming at later stages.
Check out – which pair of shoes are you wearing at the moment!
And remember one more thing, if you don't have the right pair of shoes with you to wear at right moment, lend it, but don't run without it!!