Feb 27 2013 5:52PM GMT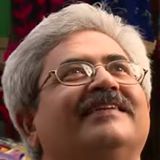 Profile: Jaideep Khanduja
Ten Organizational Factors That Make It Possible To Complete Projects Successfully:
1. Culture: Culture makes a lot hell of difference in the mindset of people working in an organization. Though Best in Class and Worst in Class are subjective terms and are in relevance to something or the other, it is the overall morale that makes a difference. Why keep thinking yourself belonging to the latter class and why not to former one. The organization giving a feel of 'best in class' is always in a win-win situation from all angles.
2. Ownership: Leaders are not born, they are made within the organization. Once an organization learns this mantra, it is able to transform its people from their current level to next level thereby attaining higher results and better closures.
3. Mentoring: This is done on papers in many organizations but doing it in actual, effectively and in a measurable manner is not everybody's cup of tea. But if done ethically, it produces excellent results.
4. Empowerment: Empowering down the line is something that is a great thing. For empowerment, it is important to groom and enablement by means of teaming, training and coaching.
5. Respect: Respect is something that is weighed more than monetary benefits one gets in an organization. Best bet is to get it in the blood of everyone by means of building a top down approach and culture.
6. Rewards: Some organizations think reward is a bad technique. This could be true only if rewards are measured in terms of money. There are better ways of rewards and recognition.
7. Accountability: Empowerment, respect, mentoring and ownership are such things that automatically bring in accountability in clear terms.
8. Celebration of Success: Success is not everyone's cup of tea. Let there be as many possibilities and occasions to celebrate success. The higher the better. It builds a health competition among various teams and within the teams.
9. Growth Roadmap: A clear cut growth chart visibility is dear to everyone but is not clear in most of the organizations.
10. Freedom: Give space to the team members along with responsibilities and accountability. Ownership and accountability seek some kind of freedom to execute and complete tasks in time.