Jan 15 2010 9:45AM GMT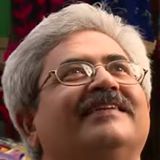 Profile: Jaideep Khanduja
Project Management is vague if not adhered to a proper project management methodology. Project management methodology is useless if not in sync with a project. Quality Assurance is an integral part of project management methodology. The methodology need to be designed, managed, controlled, monitored, reviewed and fine tuned by Quality Assurance. Project teams need to follow project management methodology religiously.
Quality control goes haywired if not supported well by project teams. Project teams lose control over project at times. All these and many more factors need to bind project team, quality assurance team, quality control team tightly so that they all aim to a common goal of successful project completion.
Following are the major linking factors between project management, project team, project methodology, quality assurance and quality control:
1. Visibility of Open Projects: There need to be a bulletin board related to all open projects visible to all stakeholders that is updated regularly stating the progress status of each project.
2. Team Members: There might be n number of projects running and in pipeline. The team hierarchy, member names, responsibilities, jobs assigned and work status for each project should be visible to all concerned to keep them all in sync.
3. QA Compliance: Project Management Methodology compliance is part of Quality Assurance. It is quality assurance (QA) head's responsibility to design the right methodology and ensure its adherence. Though the project teams may not decide to comply with the methodology in one go. Let it be in parts. Let the most essential documents be adopted and adhered to in first go. Get conversant with the benefits and then decide to adopt the next leap of methodology. But whatever they accept to adhere to in first go, they must. All such documents from various project teams should be marked to QA also for audit purposes. A complete adherence but partial flow of information to QA will project wrong picture. QA also has to ensure whether only sample sheets have been sent to them or it is the complete set of documents related to project coming to them.
4. Repository building: QA has to play a major role in building proper repository of project related documents. If there is no visibility and clarity of compiled repository of all documents related to a project, QA needs to be alerted. In turn QA may alert relative project heads for compliance and information flow.
5. Proper Templates Compliance: Confirmation of receiving of documents by QA initially does not imply the adherence to proper formats released by QA. Project teams especially in case of multi projects and overseas projects may not change the formats immediately in between the project and may like to continue with the old templates (or non uniform templates) till the running projects get completed. QA must ensure that all new projects are strictly disciplined to adopt the standard formats in place of any non uniform templates for compliance.
6. Project ON and OFF Trigger: At times there is no apparent visibility of project ON and OFF dates. Respective Project managers need to release formally the project plans and tentative ON and OFF dates. The monitoring agency must be aware of it. QA must be considered as one the stakeholders of the project.
7. Version control: If project managers are not able to control and maintain the versions for their software applications, QA needs to intervene, and they can only intervene if they are involved in the process of monitoring the controlling process.
8. Version Control Methodology: QA needs to evolve exact Methodology or Policy for version control. Project managers are bound to adhere to it after evaluating, fine tuning and accepting it.
9. Product to be released for QC: One of the roles of QA is to enforce QC plan to be an integral part of project plan. This can happen only if the respective project manager is clear about its teams plan to release the product for QC. QC may be an ongoing process (continuous) or in batch mode depending on the nature of project and methodology it falls into.
10. QC bugs: QA must ensure that the bugs reported by QC to product owners must come back to QC in the form of acceptance and feedback. Some project managers don't feel it is important.
The organizations where QA sits on top of project teams and quality control teams drive projects better in comparison to organizations following any other pattern.