Feb 23 2010 12:35PM GMT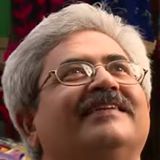 Profile: Jaideep Khanduja
1. A project is associated with lot of information flow.
2. Be it any stage of the project, information is very important to understand if a particular project is progressing, accelerating, decelerating, not moving, illumined or merely under the influence of illusion.
3. If information flow is not appropriate or not feasible to access to relevant associate partners of the project (stakeholders), it may appear to be progressing in right direction but it might be assimilating lot of heat under the earth to burst a volcano at a later stage.
4. Sometimes that later stage could be very dangerous. It could be a stage where nothing is possible to recover from. It could be a stage where it is too late to go back and start the journey again. The starting point could be too far at that moment and invisible.
5. Project information is the right amount of information without any complexity to make everyone connected to project clear about the status of the project.
6. The information flow should be clearly defined (process of information flow).
7. It should also be available to right people in right amount at right time.
8. The information should tell about the milestones achieved, milestones missed (with age analysis).
9. Information should also tell about the micro level tasks (sub tasks and sub-sub tasks breakdown) targets and actual timelines.
10. Project Manager is straightaway responsible for not presenting the right information to right people in the project. Any wrongdoing in terms of information (wrong projections, inappropriate projections, false projections, incomplete projections etc.) should be the overall responsibility of Project Manager.