Mar 15 2010 11:55AM GMT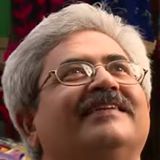 Profile: Jaideep Khanduja
1. Key users are selected based on their organization engagement, knowledge about the business; and their own area expertise.
2. The selection criteria also depend on their openness and acceptance to adaptability, manageability, and their goodwill.
3. Key users play a major role in representing their organization in terms of defining business requirements to the business analyst thereby defining the scope of the software requirements.
4. Key users group play a vital role between their management and the product.
5. During the development phase key users can help development team to a large extent in checking and confirming if the requirements are getting built in the right manner.
6. The product specifications derived from business requirements when built are demonstrated to the respective key users for confirmation.
7. Key users have also to ensure the proper cross integration of the business requirements embedded into the product.
8. The Key users are responsible for a long term tie up with the product when handed over to their organization.
9. Key users are not only responsible to manage the product but also to keep educating the new recruitment connected to the product function.
10. For any change in the business requirements, it is the key users who are expected to get it built in the product.