Mar 10 2010 9:00AM GMT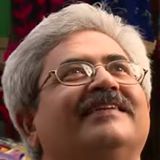 Profile: Jaideep Khanduja
1. Customer Management: Usually the top management's involvement is very important during any stage of a project.
2. But tragedy is that they contribute too less in the project.
3. They consider themselves as the busiest person on this earth and for this reason they direct others to invite them only when crucial decisions are to be taken during a project.
4. They keep themselves limited to only crucial decisions and are unaware during the project what is happening under the water.
5. Since they don't carry the actual knowledge of the progress of the project, they go by the feedback from their down the line people engaged in the project.
6. In such a situation their decision may change the direction of a project in wrong direction as it is highly under the influence of someone else in the team.
7. The person influencing such a decision may himself be having less knowledge of the project or be having some strong biased outlook towards the implementation party.
8. Top management will keep themselves engaged in other critical issues being faced by the organization to escape from the ownership of the project.
9. Though it is the customer who is sponsoring a project and paying money for that, but their internal unity becomes a big issue at times thereby giving birth to politics.
10. Sometimes ego among the top management too create silos and conflicts thus effecting a good project and team with wrong results.