Aug 3 2009 10:00AM GMT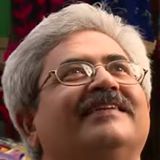 Profile: Jaideep Khanduja
1. Evolve, develop and freeze standards.
2. Keep a breathing space by not developing too rigid standards.
3. Live with open mind. Always be open for change in standards, if it is for improvement, and if it makes sense.
4. Let everyone involved in the projects have the same drink at the cocktail. Distribute the standards to all. Make it available on demand.
5. Understand the usefulness of standards. Don't follow them just for the sake of it.
6. Let it not be too bulky in terms of documentation work involved in following standards. Standards should not supersede projects and hamper their progress.
7. Let everyone use a common terminology defined in the standards so that everyone speaks same language. Not that everyone using their own project terminology.
8. Standardize but don't compromise.
9. Goal of standards should be achieving success in projects in a better way.
10. Follow standards.