Apr 28 2013 11:23PM GMT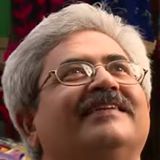 Profile: Jaideep Khanduja
Agile manifesto talks about 'people first' and not about software for a software development project. it emphasizes on valuing people above everything else. If you are able to achieve that, nothing is impossible to achieve further. Though the manifesto looks simpler to adopt but is quite difficult to adhere to. Ten golden rules that emerge out of Agile manifesto can be listed as below:
1. If you treat your people as resources, you are wrong. Stop it.
2. If you are aware about your goals, don't let yourself defocused from it, at any cost. Stay focused.
3. Enjoy the pain of delivery.
4. Make your progress measurables as short as possible so that it remains small, less risky, more chances to achieve it and build a system to learn from each such step and document it. Make your feedback process a valuable content provider for these documents.
5. If you want your teams to be highly performing all the time, keep investing in them.
6. If you hire standard people, build a standard physical environment; but then don't look beyond standard returns. If not, do reverse to achieve higher goals and higher returns.
7. Have more leaders and less managers.
8. To build a collaborative environment, you need to build a social environment first to bind them all together.
9. Best practices can continuously be evolved.
10. Develop leaders into collaborative leaders so as to achieve better results.