Jan 19 2011 11:45AM GMT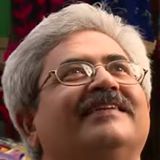 Profile: Jaideep Khanduja
1. Product backlog is dynamic in nature.
2. Product backlog needs regular analysis, planning, and re-planning.
3. Product backlog cannot be allocated to development team as a whole.
4. Product backlog subcomponent cannot be given to any of the team members.
5. Prioritizing and re-prioritizing of product backlog components is as important as breaking of product backlog into smaller components and sub-components.
6. Product backlog management works better if done by an expert who knows about product, team members' capabilities and correct backlog derivation.
7. Product backlog tasks and sub-tasks need to be arranged in parallel possible and sequentially possible ones.
8. Team size and target timeframe are inversely proportional whereas product backlog is directly proportional to both.
9. Development manager is most appropriate person to manage product backlog.
10. A steep inclination or declination in product backlog means an emergency alarm and requires an immediate top management intervention.