Jul 21 2013 11:30AM GMT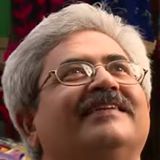 Profile: Jaideep Khanduja
Few facts about customer requirements:
1. Customer requirements keep changing during the course of development of a product.
2. It is damn critical to absorb customer requirements, expectations and untold dreams precisely and correctly in documentation and product.
3. Behind every line of requirement specified by customer, there are 10 lines which is important to understand and document.
4. Customer requirements is not only the beginning phase of a product journey, it needs to be revisited and reviewed, along with the customer, during every phase.
5. Customer requirements told/ specified by customer, not documented well is a disaster for the product.
6. Customer requirements not signed off by customer is like an unsigned cheque with whatever hefty amount written on it.
7. Customer requirements not aligned properly and accurately from RA document to product (during development phase) leads to a different destination with no end results.
8. Perception of a product before designing of product is more important.
9. Quality testing without getting into customer's shoe is worthless.
10. Well designed product if not presented well at the time of delivery and deployment, to end customer highlighting all his expectations met as key features will not be taken as a rich product by customer.