Jul 7 2013 10:11PM GMT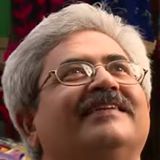 Profile: Jaideep Khanduja
You ask any software company about their first wish and it will be a consistent desire to produce quality software. Ideally it would be fantastic if the product goes beyond the expectations of customer in terms of quality but usually it never happens. EVery time a product is handed over to customer, it lacks some or the other quality related issues the way customer had wished to have it. There are sometimes certain limitations that are imposed in the new product as an alteration or deviation as it could not have been possible to handle the business requirements as it is.



Software quality can not be defined in a single set of words. There are certain criteria or parameters on which it can be measured. The parameters and definition of quality of a software for a particular customer (or set of customers) would vary depending on geographic and local requirements that can't be fixed just like that. How about linking quality of product with the quality of customer requirements. So let us try to jot down below the various factors that impact on quality of software:
1. Quality of customer requirements
2. Quality of RA team:
2. Quality of Project Manager
3. Quality of Development Team
4. Quality of Testing
5. Quality of Deployment Team
6. Quality of Documentation
7. Quality of End User
8. Quality of training
9. Quality of Management
10. Quality of Methodology used for Project Management.
In next few posts we would be discussing these factors in detail. It is important to note at this point of time that each of the factors listed above is a significant contributor for the overall quality of software/ product.