Aug 30 2010 9:12AM GMT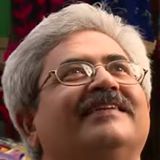 Profile: Jaideep Khanduja
Both accept challenges. Both have an ability to drive the situation. Both have knowledge and experience to handle a deadlock. What varies is their style of thinking and working. A project manager and a project leader both have a mixed blend of all qualities. What varies is the way they manage a problem.
A leader can be a manager and a manager can be a leader at times. Situations arise when a leader has to manage and a manager has to lead. When a leader is managing a situation, he might be acting more like a manager. Similarly when all of a sudden an unplanned issue arises, serious in nature, and needs an immediate solution, a manager might have to lead others in demonstrating how to manage such situations without looking for standards and procedures. The manager in such situations uses intuitive and innovative techniques more found in a leader.
Most of the successful managers and leaders are good thinkers and have strong expressive powers. Some basic differences between a leader and manager are:
1. Leaders have a power of changing the world. Managers have the power to manage the change.
2. Leaders find out the innovative ways, managers find out the best out of them to adopt.
3. Leaders are the frontrunners leading the way, paving the way, carving the fortune. Managers stay behind the team, taking care of each of the member, managing, monitoring, planning and executing.
4. Leader is more like a mentor; manager is more like an organizer and planner.
5. Leader looks for new challenges, manager becomes an expert in finding out best solutions when encounters a new challenge.
6. Leader enjoys panicky situations. Manager avoids panicky situations.
7. Leader is more like a revolutionary, manager is like a strategist.
8. Leader knows how to convince others with new ideas, manager adopts best procedures to convince.
9. Leader showers credit on team, manager takes the credit for each success.
10. Leader makes teams capable of handling adverse situations by empowering them, manager facilitates teams to achieve targets.