Mar 26 2012 6:46PM GMT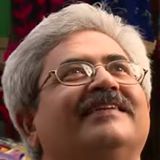 Profile: Jaideep Khanduja
This article is in continuation from the previous one…
4. Clustering: You have different flowers in your garden. It depends on you how you carve them, mould them, arrange them, and cluster them to prepare the best of the bouquet in the world. Generating a feeling of pride in your team for working with you on a project is something that can fetch the best of results for you in any kind of testing conditions.
5. Cognizant: If you respect conscious of each of your team members, probably your will be the luckiest person on this earth to get everybody's respect from the bottom of their heart.
6. Common-sense: Apply common sense everywhere, in all aspects of your project, though it is not too common. The more you grow in life, the more you will need it. And it applies in reverse order too. The more you apply it in your work, the more chances you have to grow. Understand the nerve of customer in order to win over any kind of situation.
7. Commanding: You have to be demanding and commanding in order to get the best out of your teams and then give them the best in return.
8. Cameo: Remember that you are the hero for your team(s).
9. Cost Effective: You have to be cost effective if you want to increase profitability of your project. Walking the talk is the best way to achieve your mission.
10. Colourful: Wearing the same face expressions, presenting yourself in the same mood, talking to your team members in same manner all the time will make the journey dull and boring. Be vibrant.